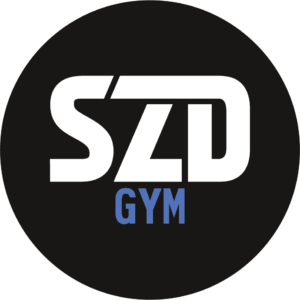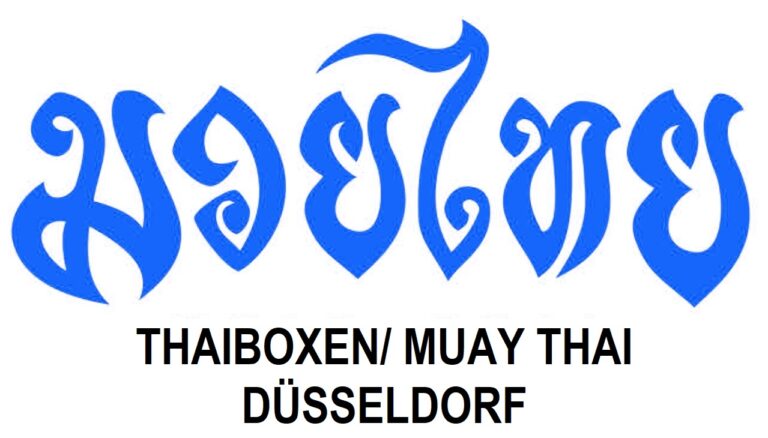 Die deutschsprachige Version dieser Seite findest du hier.
Welcome to our Muay Thai training for women in Düsseldorf
You are a woman and want to discover a martial art that strengthens you physically and mentally? Then you are exactly right with us! Muay Thai, also known as Thai boxing, is the perfect choice for you. It is a fascinating martial art from Thailand that is not reserved for men only. More and more women are discovering the benefits of Muay Thai for themselves.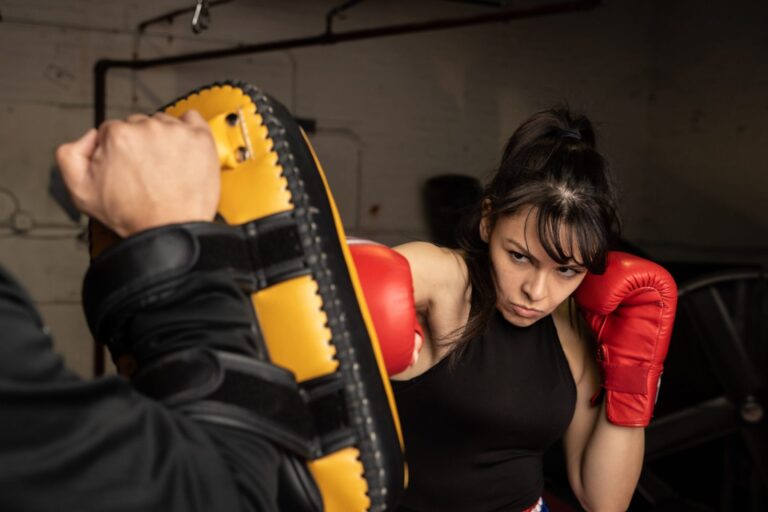 Who is Muay Thai suitable for?
Muay Thai is suitable for all women who want to increase their fitness, improve their self-defense skills and strengthen their spirit. Whether you are already active in sports or want to try a martial art for the first time in your life, Muay Thai offers you the opportunity to achieve your personal goals.
What is Muay Thai good for?
Muay Thai offers a variety of benefits. Not only does it improve your physical fitness, but it also boosts your confidence and mental strength. Through training you develop discipline, stamina and concentration. At the same time, you learn effective self-defense techniques that make you feel safe in everyday life.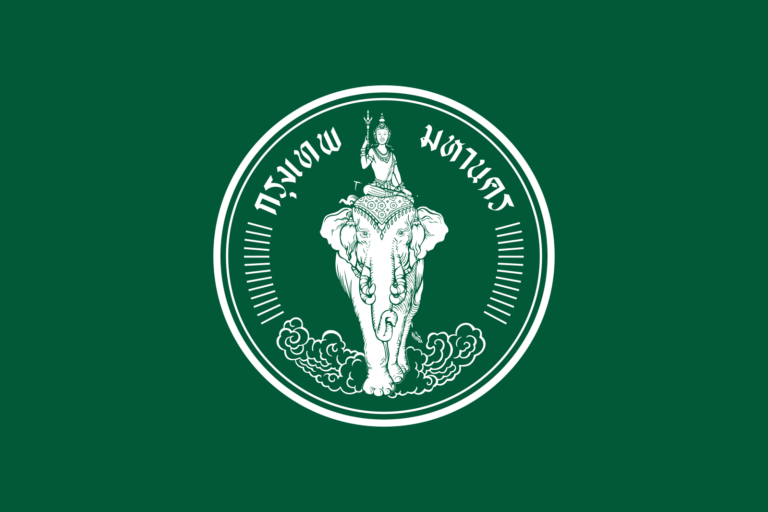 How much does Muay Thai cost per month?
Our prices are based on the different membership options. For exact information, please contact the instructor after your trial training. We offer flexible membership plans to ensure you find the right option for you.
How long does it take to learn Muay Thai?
The length of time to learn Muay Thai varies depending on your individual progress and training level. Generally, it takes several months to learn the basic techniques and be able to use them with confidence. However, with continued training and commitment, you will progress and develop your skills.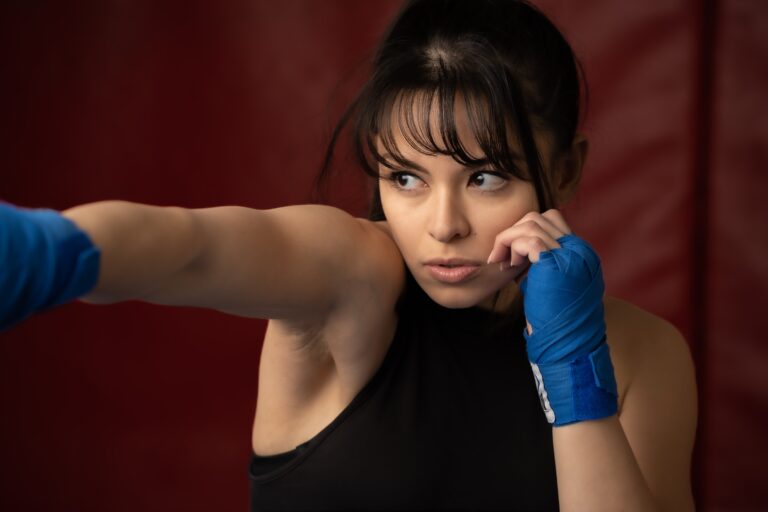 Is Muay Thai for beginners?
Yes, Muay Thai is definitely suitable for beginners! Our experienced instructors design the workout to be accessible to all fitness levels. You will be introduced to the techniques gradually and can progress at your own pace. No previous experience is required.
Is Thai boxing good for weight loss?
Absolutely! Muay Thai is an excellent way to burn calories and support your fitness goals. The intense workout will work different muscle groups and boost your metabolism. Along with a balanced diet, Muay Thai can help you lose weight and improve your body composition.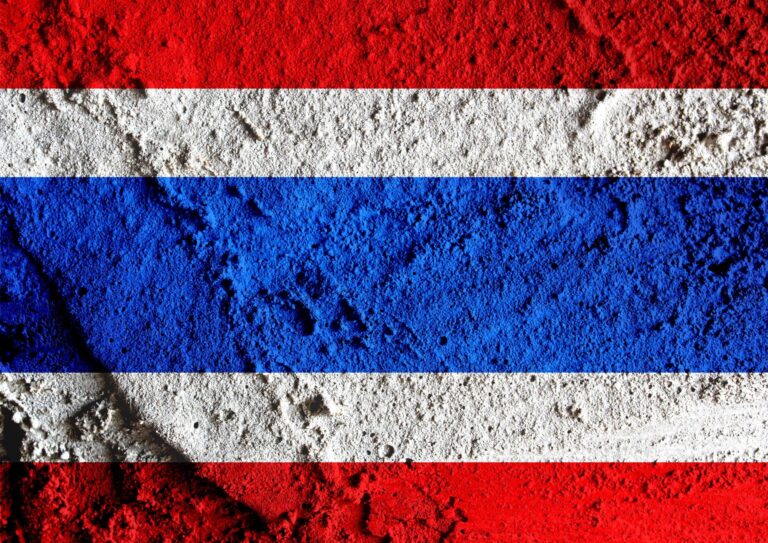 How effective is Muay Thai?
Muay Thai is extremely effective, both as a martial art and as a workout. It combines punches, kicks, knee and elbow techniques into a dynamic and powerful martial art. Not only will you improve your strength, speed and endurance, but you will also sharpen your reflexes and fighting strategy. Muay Thai is a comprehensive training method that will challenge you both physically and mentally.
Is Muay Thai strenuous?
Yes, Muay Thai can be physically demanding, but that's what makes it so effective. The training includes intense exercises to improve endurance, strength and flexibility. You'll push yourself to your limits, but you'll also outgrow yourself in the process and feel a great sense of accomplishment.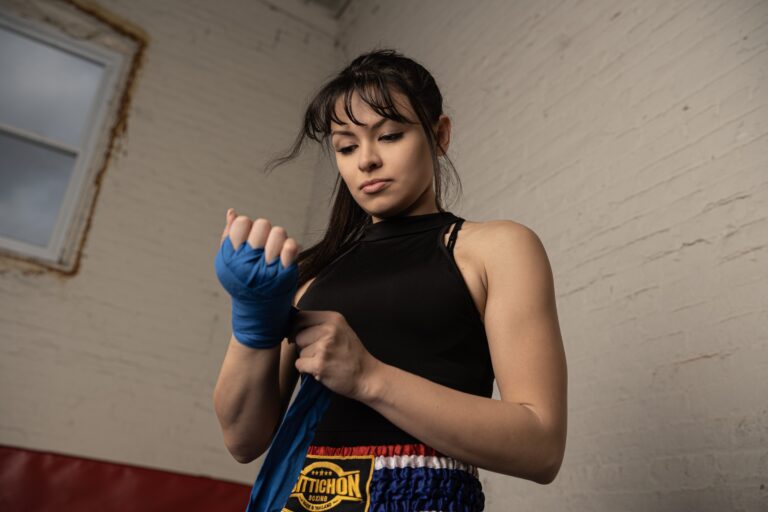 What do I need for Muay Thai?
To start with Muay Thai, you need comfortable sportswear, such as sports pants and a t-shirt. It is important that you can move freely. We also recommend that you get boxing bandages and gloves to protect your hands and wrists. You can rent this equipment from us for your trial training.
Is Muay Thai the best martial art in the world?
The question of the best martial art is subjective and depends on individual preferences and goals. However, Muay Thai is often considered one of the most effective and versatile martial arts. It combines punching and kicking techniques with knee and elbow strikes and places great emphasis on speed, strength and endurance. Muay Thai is a fascinating martial art that can give you a high level of fitness, self-defense skills and confidence.
—
Tuesday
Hüttenstr 43, Düsseldorf
18:30 till 20:00
—
You can also participate in our mixed gender training sessions. Info about these Muay Thai training sessions can be found here.
—
Sportzentrum Düsseldorf
Hüttenstraße 43
40215 Düsseldorf
—

Sign up for a trial training with us today and discover the world of Muay Thai! Our experienced instructors are here to help you achieve your goals. Whether you want to get in shape, learn self-defense, or just have fun, Muay Thai is the perfect choice for you. The training session will be conducted primarily in German. The coach will provide guidance in English, if requested.
—
Sportzentrum Düsseldorf
Hüttenstraße 43
40215 Düsseldorf
—